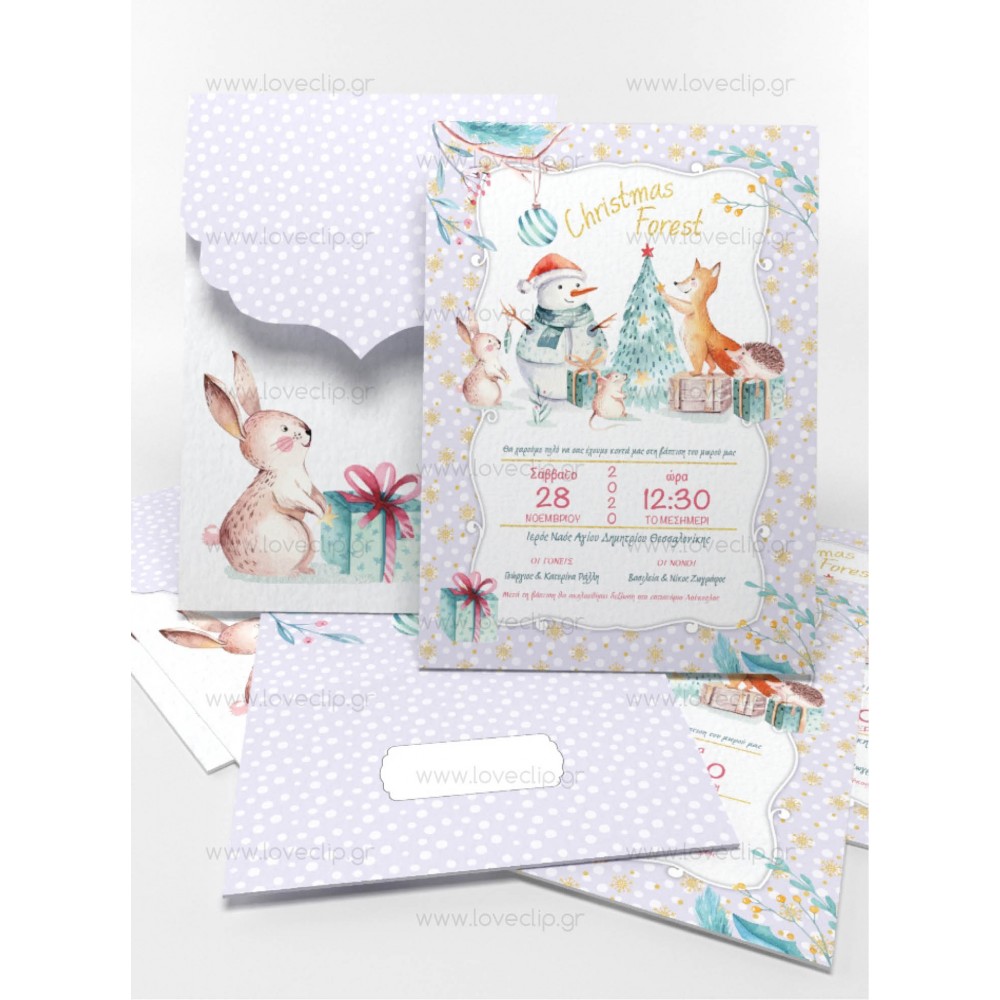 REF. G173
Christmas Baptism Invitation Animals of the G173 Forest
Christmas Baptism Invitation for Girl with & ; The forest animals hang out with a snowman in a Christmas environment. With a matching painted folder. Products:
Single & ; With exlusive personalized folder
12 pcs puzzle with printed box
Wooden Frace with Roller Call
decoration, wish books and godfather set.
Card size: 15 x 20 cm

This product has a minimum quantity of 40