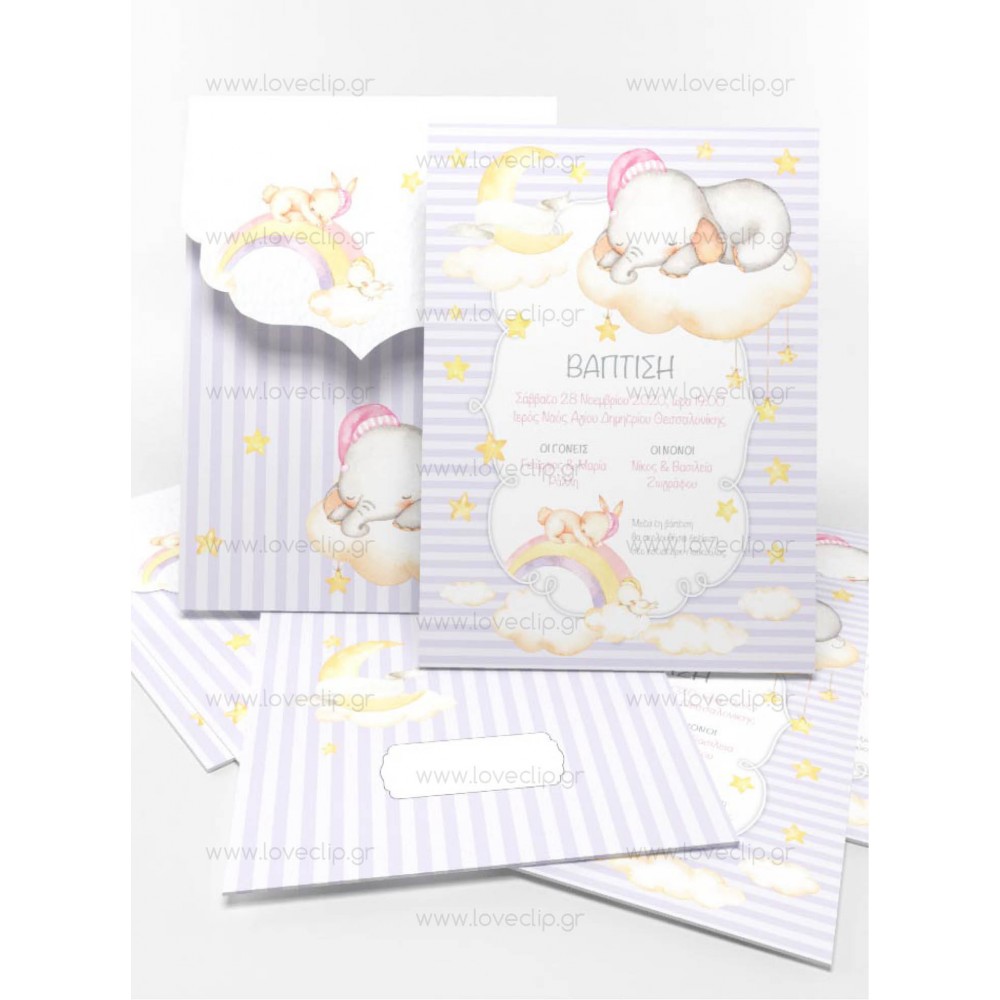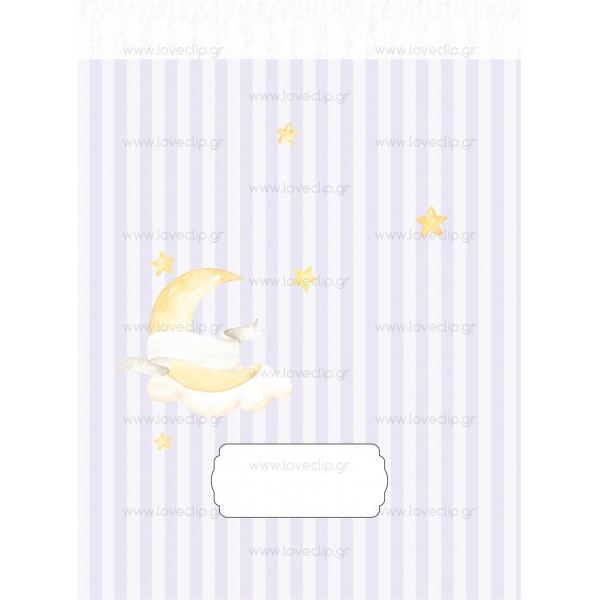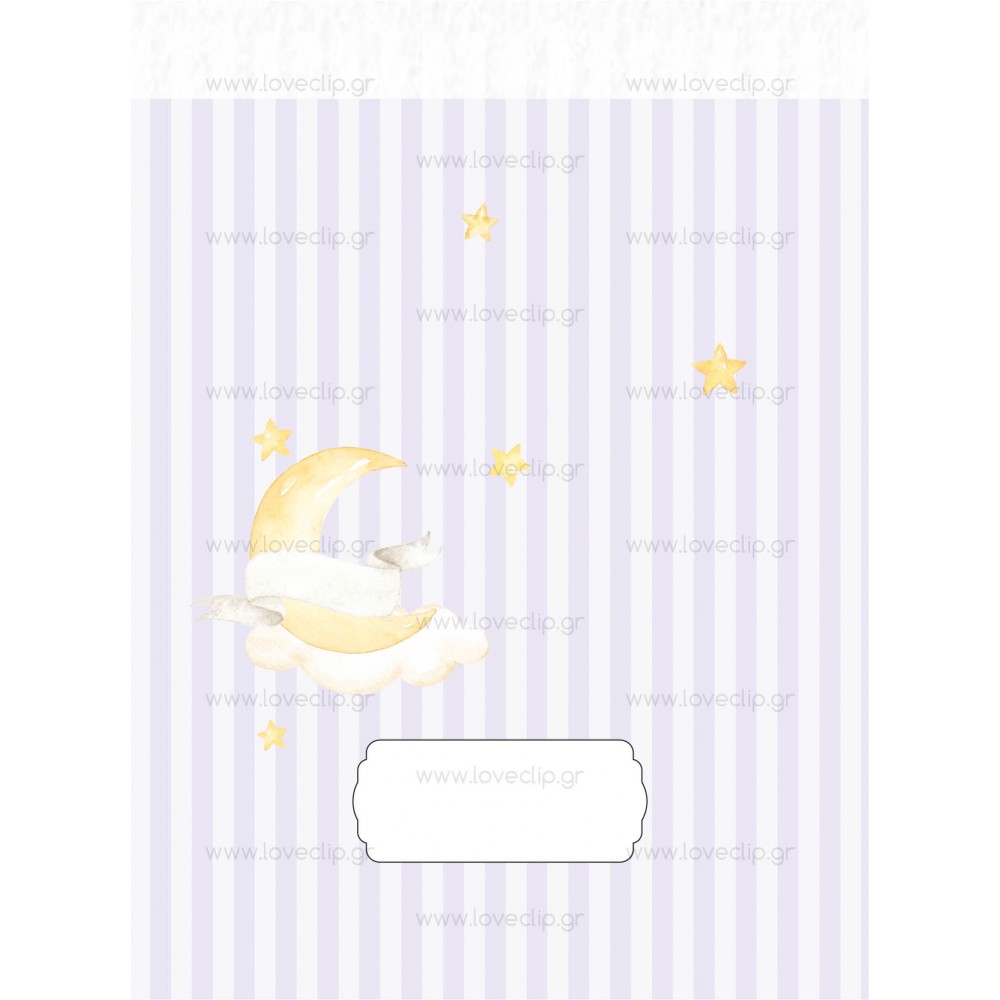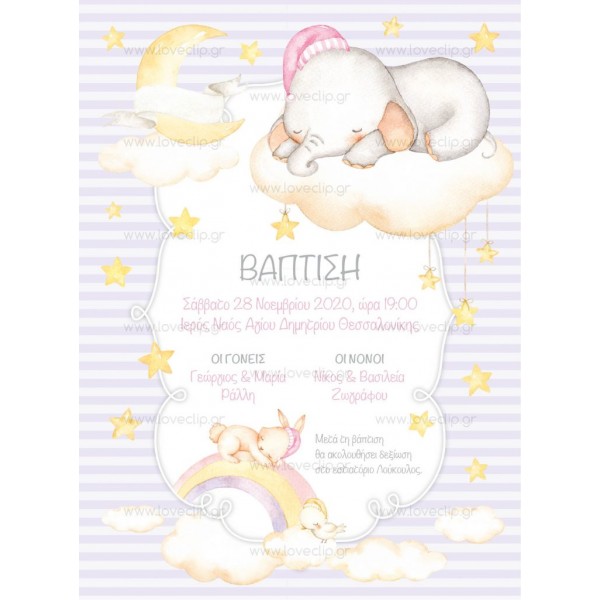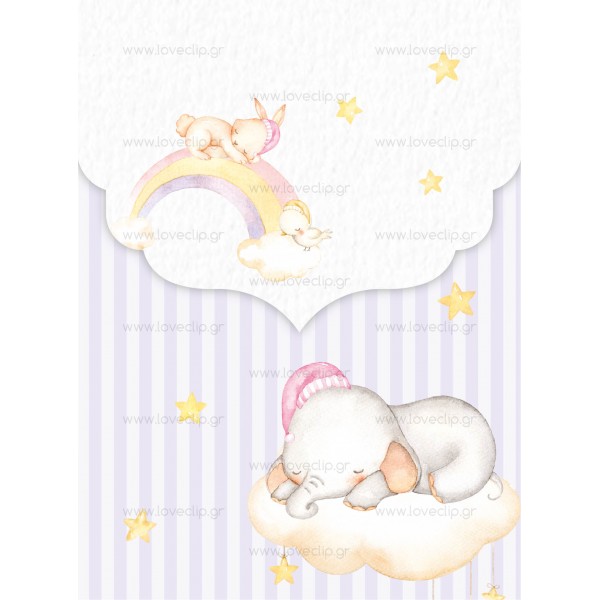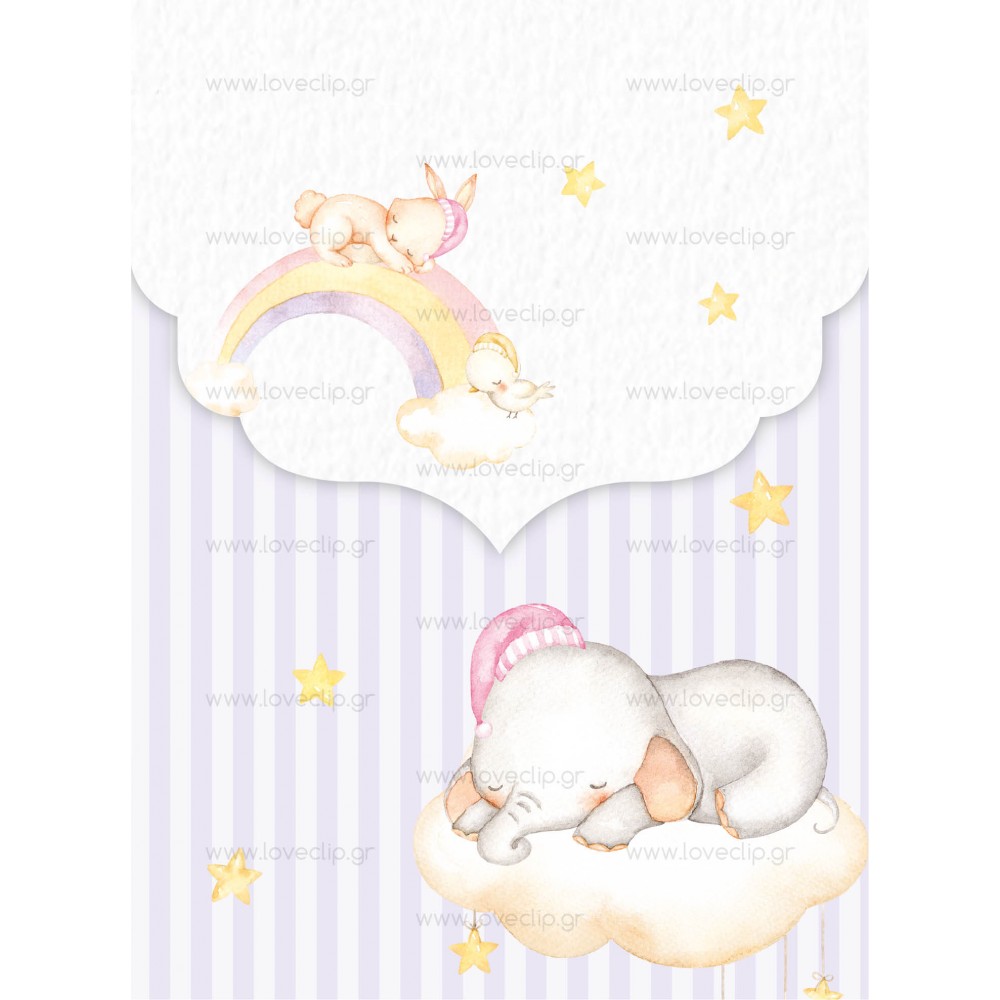 REF. G 156
Elephant baptism invitation card for girl LCLG156
Girl baptism invitation to cute elephant sleeping on the clouds between the stars and the rainbow. With a matching painted folder. :
Single with Exlusive Personalized Folder & ;
wooden frame with a roll call
The visual artist is adapted and available to all products related: Bonbonniere, Candy Bar, Decoration, Wish Books, and Book Books.
Card size: 15 x 20 cm

This product has a minimum quantity of 40