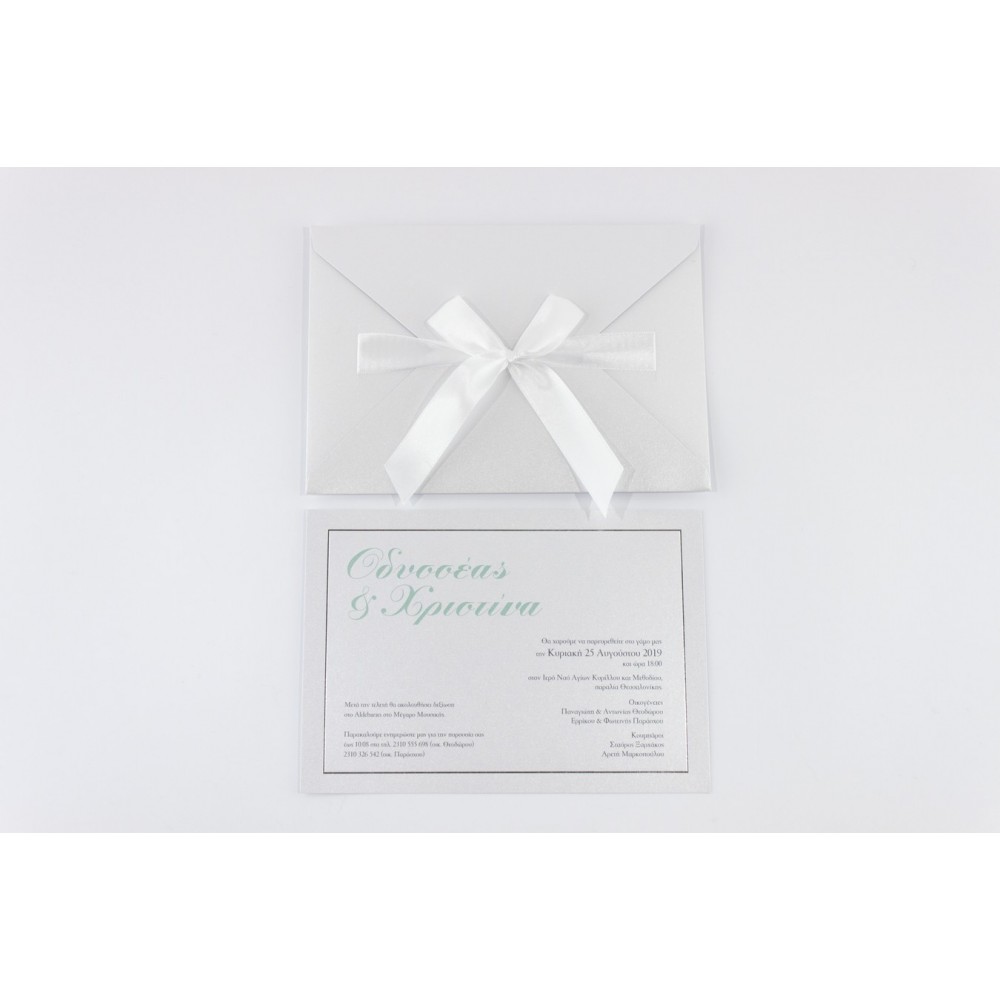 REF. ΤΓ7695
Wedding Invitation TG7695, with a combination of simple printing and silver frame
Wedding Invitation, with a combination of simple printing and silver frame around the internal card with the technique of metalmology. The invitation card consists of a 24x17 cm dimension folder on 300g white pearl paper and an internal card on the same paper.
• You are able to obtain the invitation card in two versions, either by silver or by simple printing such as the rest of the text. The cost of the invitation card changes depending on your choice.
Invitation price with silverware 2.10 euro


there are no printing costs in these invitations.
supplier: Tsantakides
This product has a minimum quantity of 35