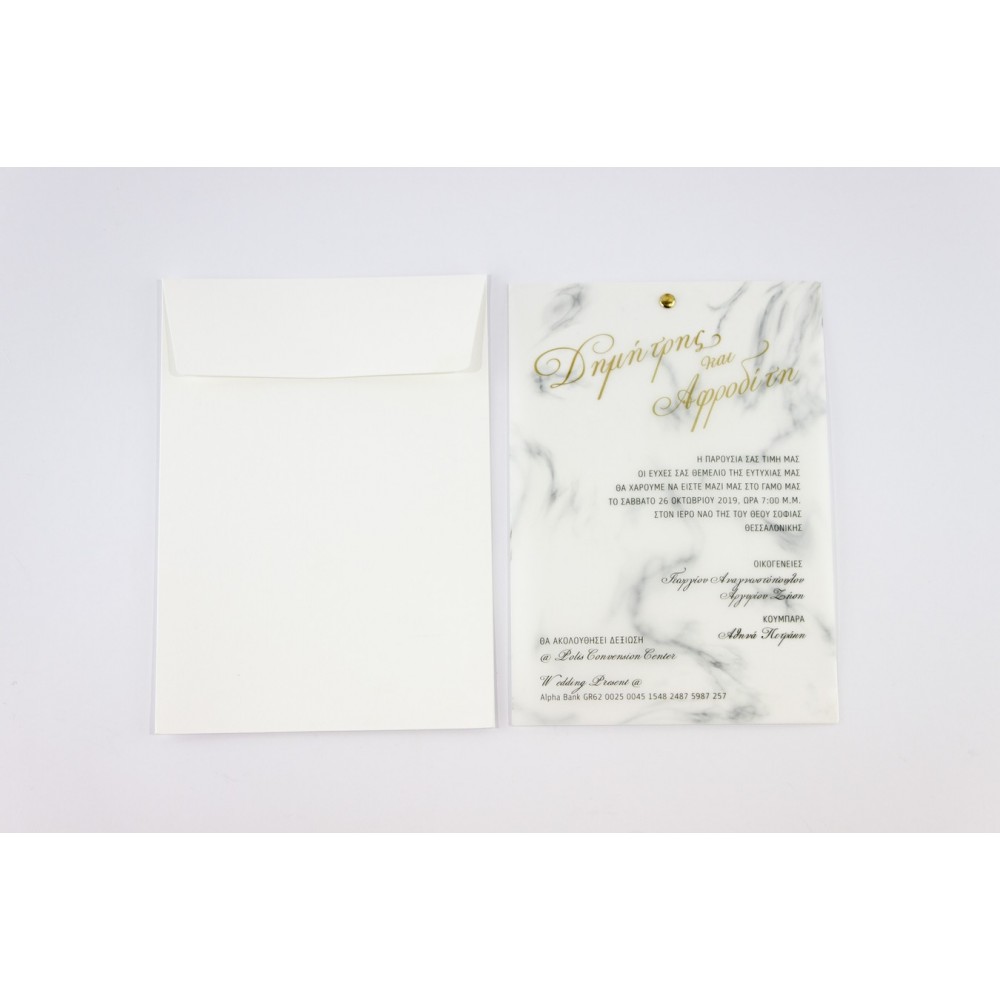 REF. ΤΓ7702
Modern TG7702 Wedding Invitation with impressive features.
Modern wedding invitation with impressive features. The invitation has a 15x21 cm dimension folder on white matte paper 250g. The central invitation consists of two cards attached to gold ornamental screw at the top. The first card referring to the invitation details is printed on a translucent matte matte paper 112g. And the second marble pattern card is printed on white matte paper 250g.
There are no printing costs in these invitations.
supplier: Tsantakides
This product has a minimum quantity of 35