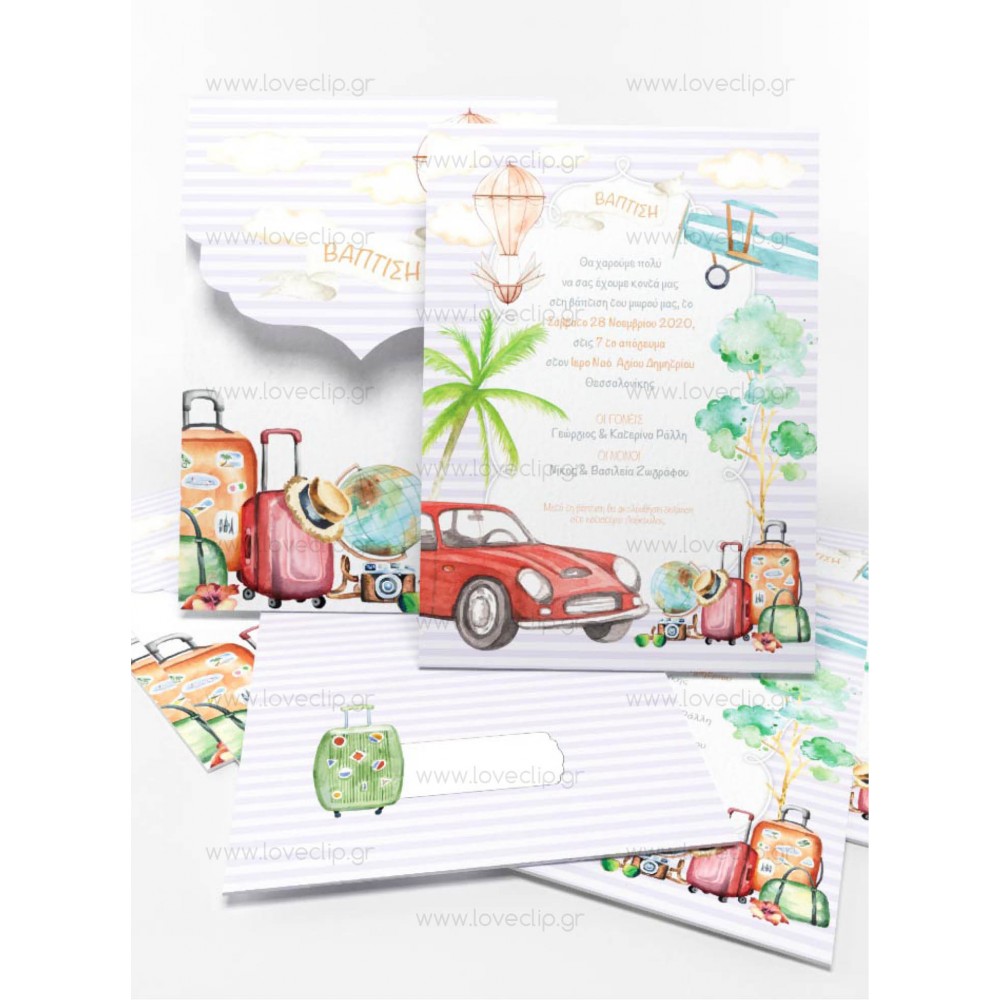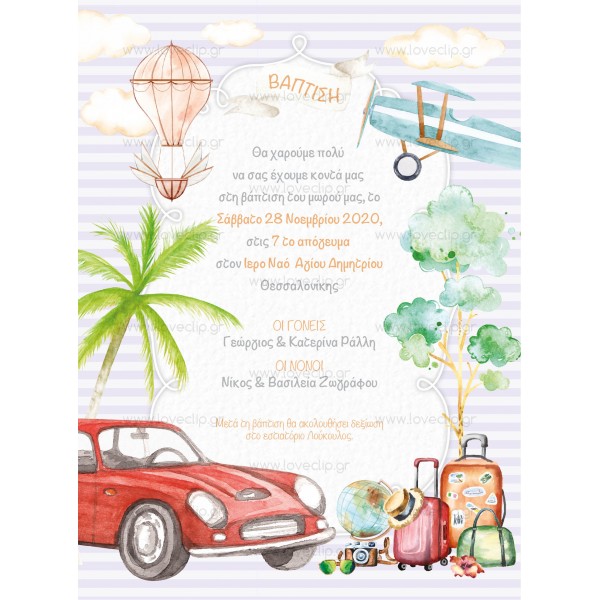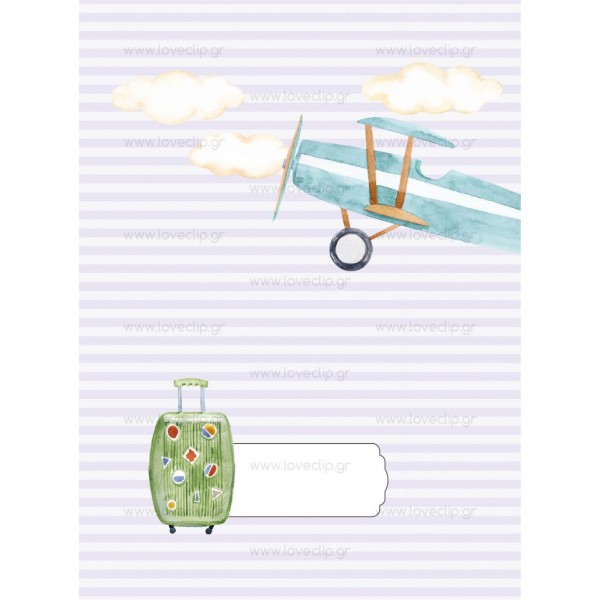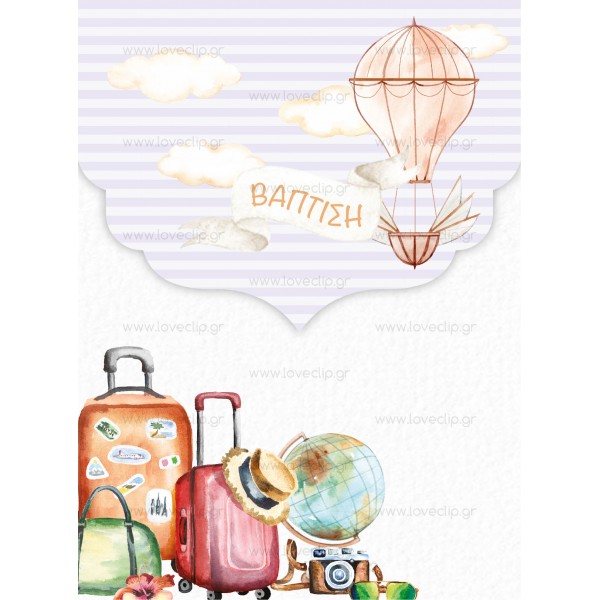 REF. B 164
Christening Invitation on the subject of the world LCLB164
Baptism invitation for a boy on the subject of the world and & ; Travel adventure decorated with & ; car, globe, airplanes etc . With a matching painted folder.
Minimum quantity: 30 pieces

Printing Cost of Independent Quantity: 35 euros
As an invitation to the following products: & ;
Single with exlusive personalized folder

wooden frame with a roll call
The visual artist is adapted and available to all products related: Bonbonniere, Candy Bar, Decoration, Wish Books, and Godfather sets.
Catd size: 15x20cm

This product has a minimum quantity of 40