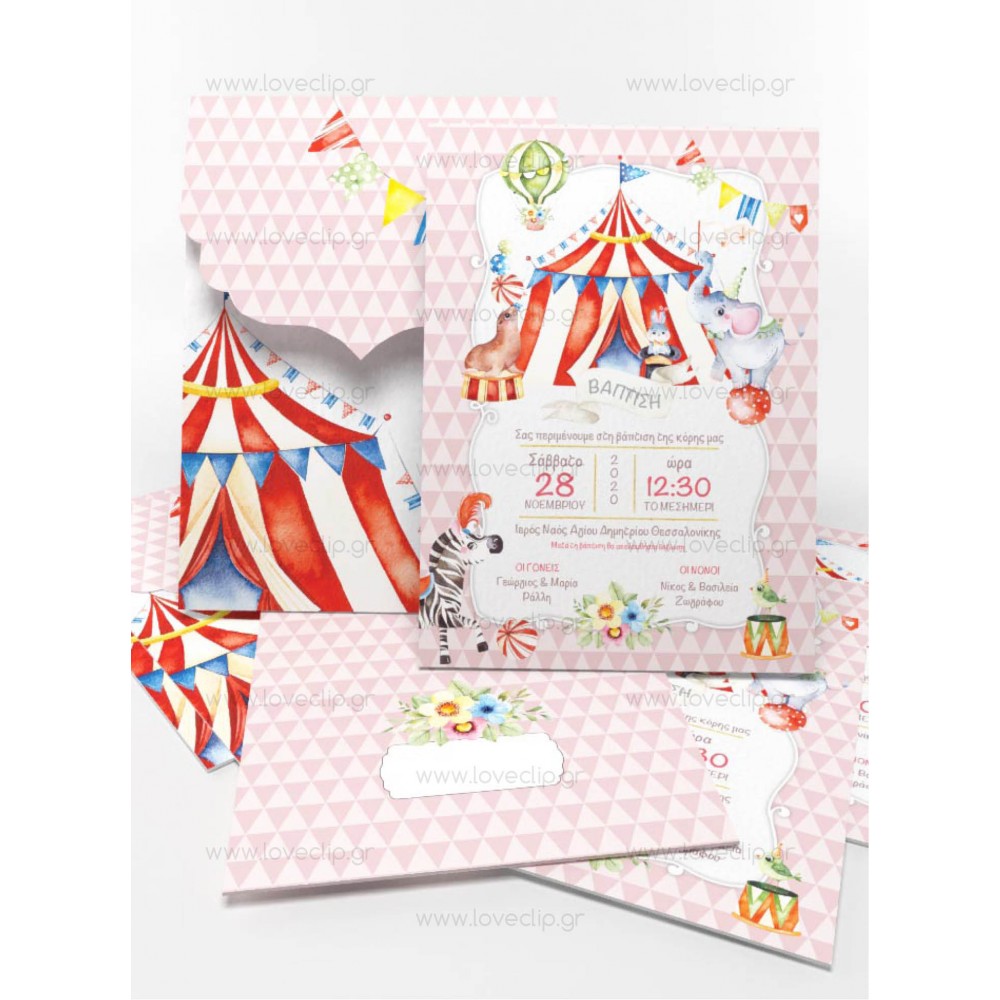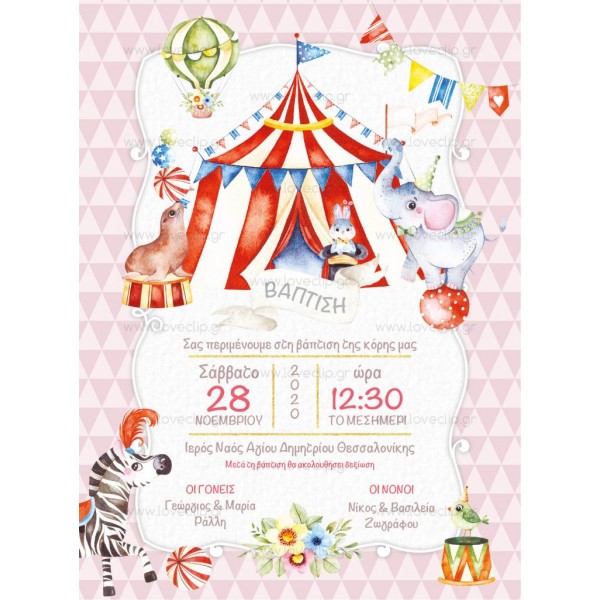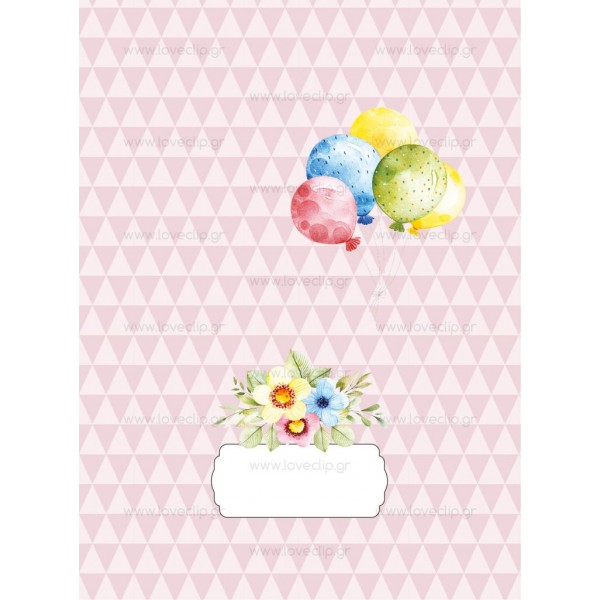 REF. G 158
Baptism Invitation for Girl with Circus LCLG158
Circus -themed girl baptism invitation, balloons and circus animals, zebra, elephant etc. With a matching painted envelope.

The artist can be applied as an invitation to the following products:
Single with exlusive personalized folder
12 pcs with printed box
Wooden Frame with Roller Call

The Artist is adapted and available to all products concerning: Bonbonniere, Candy Bar, Decoration, Wish Books and Books of Godfather.

This product has a minimum quantity of 35