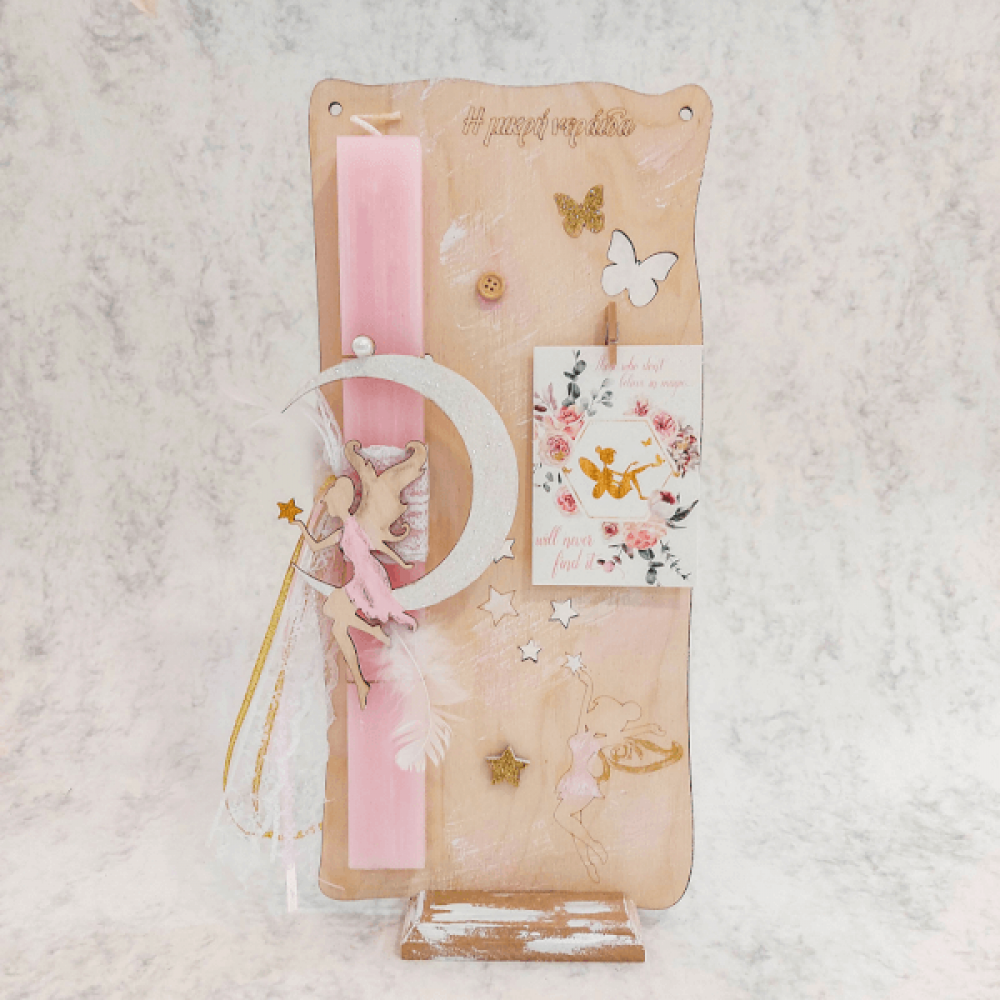 REF. ΛΑ40
Easter lamp with fairy lamp40
Gorgeous and complete lamp proposal, for your favorite baptistery.

This Easter candle is designed for all girls who love fairies. 'touches' in pastel and golden shades, it is sure to steal all the impressions.

Remove the candle and hold it with you on the night of the Resurrection. The candle is "hosted" on a wooden frame that can then paint and hang in the children's room.